Custom Handblock Fabric and Wallpaper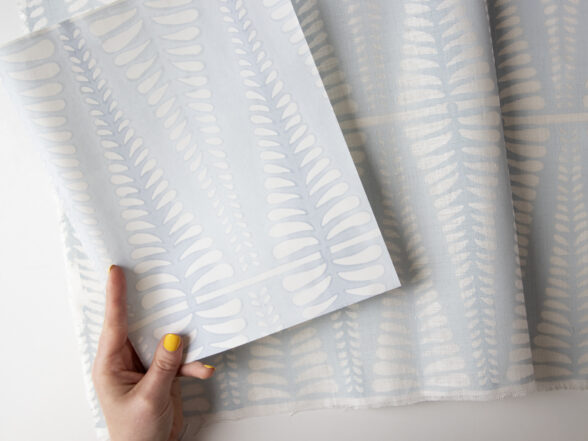 We design and print everything to order, so custom is easy!
The tools of the artisan are at your fingertips,
and the elements of design are in your hands.
Pattern, color and ground can all be changed to make
Galbraith & Paul Handblock Fabric or Wallpaper truly your own.
Our Custom Capabilities Include:
Color Substitution
Custom Color
Handblock Fabric Ground Substitution
Handblock Fabric/Wallpaper Match
Note: Strikeoffs are required and minimums apply for all customs.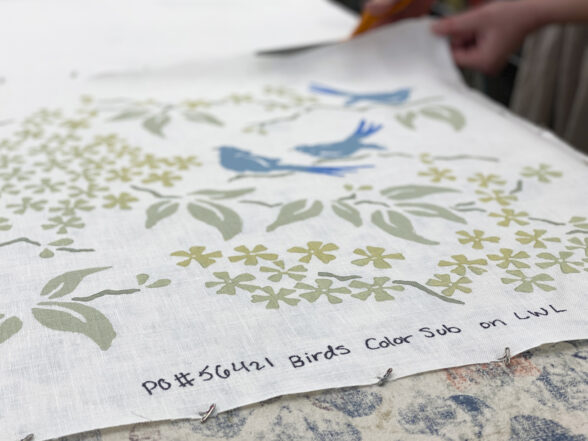 Handblock Fabric Color Substitution
Mix & Match Our Fabric Colors
Using our pattern schematics and Custom Submittal Form, you can choose from our Handblock Fabric palette of over 250 colors to substitute just the right one for the project.  The result: a hand block printed one of a kind fabric, uniquely made for you.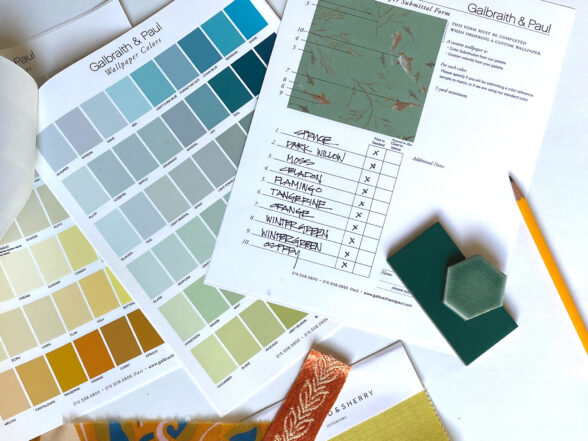 Wallpaper Color Substitution
Swap Wallpaper Colors, Change Everything
It's so fun to do a custom wallpaper and easy, too.   Work with our rich and varied Wallpaper color palette to find just the right shade and hue for the wall.   Using the schematics on our website, you have the tools you need to craft a special wallpaper just for your project.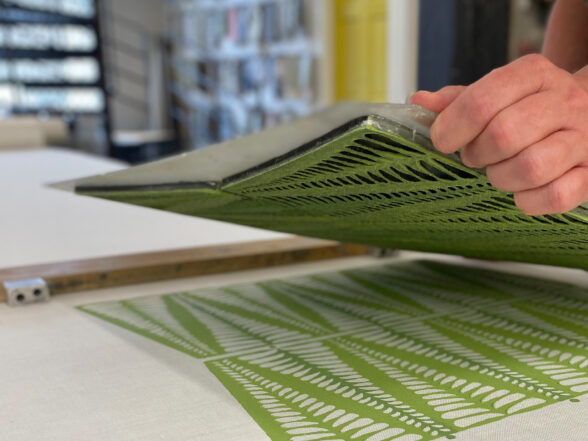 Handblock Fabric Custom Color
Send us your swatches! We'll do the rest!
We've got an eye for color and love the challenge of matching yours!
Send in your custom color samples – paint chips, fabric swatches, rug samples, etc. – and our paint specialists will dive into the properties of our 14 textile pigments we use to find just the right blend to match your color.   Your project is complete and unique!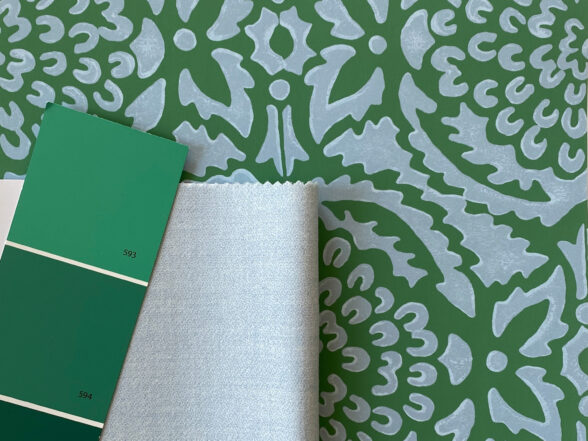 Wallpaper Custom Color
For Wallpaper Custom Colors – The Sky's the Limit!
Wallpaper Custom Colors are a breeze!  Working with color every day, our wallpaper team understands how they're put together.  We push ourselves to take a close match and make it perfect, and the result will be perfectly yours.   Send in your swatches and paint samples, and we'll nail the color and have your one-of-a-kind wallpaper ready for your project in 2-3 weeks.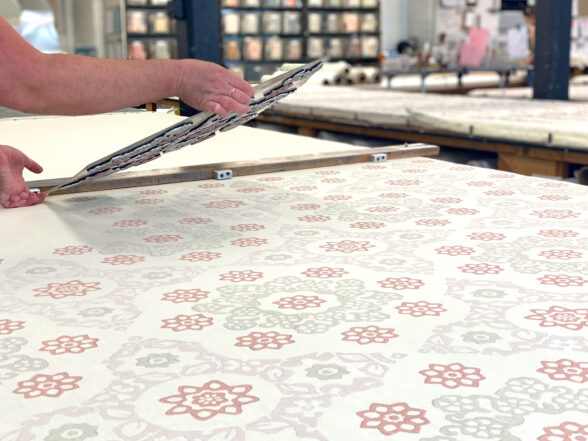 Handblock Fabric Ground Substitution
Shifting Grounds, New Looks
Color is relative, not absolute.  So when you change the color of a fabric's ground cloth, the rest of the colors will look different.  A white cloth brings greater contrast, a neutral one softens the tones, and a cream ground shifts what is warm and cool.  The tools are at your fingertips, and these subtle changes can make all the difference.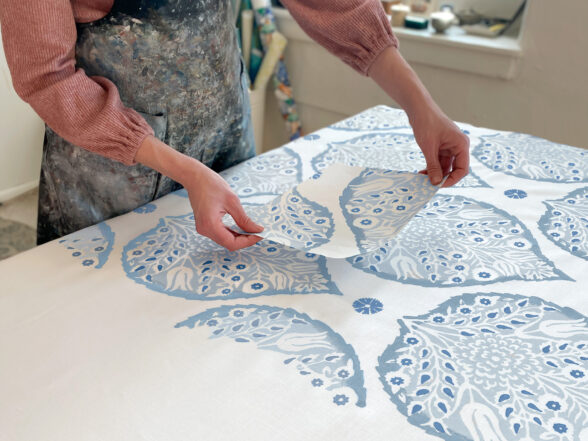 Fabric/Wallpaper Match
Go Deep and Match it All!
Sometimes you love a pattern so much, you want to surround yourself with it.   For those who want to make such a singular statement, we can easily create matching wallpaper and fabric for your walls and curtains.  Ok, it's not for everyone – but you can't deny the impact of one pattern everywhere.